BKC2: Russian Breakthrough
Sealing The Gap-German Mobile Combat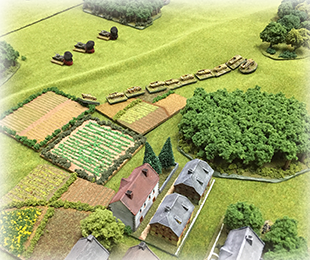 This was a Late War East Front game where both sides had primary, secondary, and tertiary objectives, so it was possible for both to win or lose. The Russians had just broken through the German lines and were racing to move a recon unit and anything else that could move off the board edge. The Germans were trying to seal the hole in their lines and get suplies as well as reinforcements to a town that had been declared a fortress by the German High Command. Both sides were slow to deploy, but a major armor confrontation erupted in the middle of the board.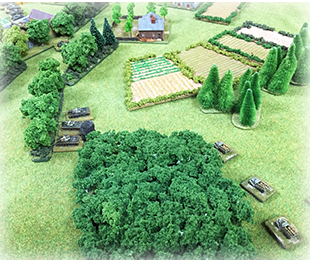 At first the Germans were getting the worst of it and had several command failures, but the game seemed to change when the Russian forces tried to redeploy to the center and failed on three consecutive turns. The momentum was lost and the German Panthers and Tigers made their presence felt on the battlefield, knocking out the Russian armored spearheads. In the end the Germans achieved all three of their objectives and the Russians only two of theirs in what was a very tense and exciting game.
The Friday Night Update is sponsored by Trenchworx.