Seven Pines/Fair Oaks Pt. 1
Early Fire & Fury ACW Battle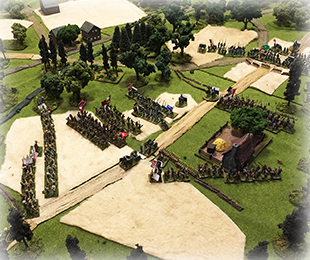 We had been talking about getting back to doing an ACW battle so when the opportunity presented itslef this time we jumped at it. The battle was Seven Pines/Fair Oaks, which would give us a chance to play an early ACW battle, which are always interesting. The first thing you notice about the orders of battle is that many of the Confederate units are huge and the command structure has quite a few names that would become quite famous over the length of the war. This battle is tought to set up as it requires a ton of woods, so we focused on trying to set up the clearings accurately as most of the action would take place there.
We got through almost the entire first day, which saw the Confederates overrun the first line of Union defenses, then some back and forth at the next defense line. When we stopped both sides were deploying major forces across the board and the Confederates were getting close to the main crossroads.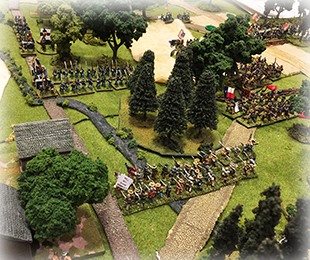 The terrain meant that trying to deploy in depth or outmaneuvering your opponent is practically impossible, so it turned into a headlong battering contest. Both sides were desperately fighting for the clearings and the casualties were pretty heavy. The other thing that is hurting the South at this point is that there is a serious lack of artillery, which could have proved decisive earlier. Next time will see some maneuvering overnight and then onto the second day.
The Friday Night Update is sponsored by Trenchworx.