2018 WMA/WMM Tournament
Hittites Emerge Victorious Once Again!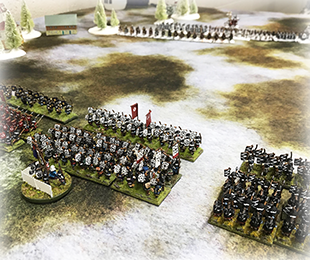 Another year and another WMA/WMM tournament. This year we had four players and featured Samurai for the first time, Hittites, Tetonic Knights, and Imperial Romans as the armies for the tournament. Each player is allowed 750 points, a free general, and units from three teritories, which basically rounds out to just over 1000 points each and break points usually around 7-8 units. We've found that this allows us to get in 3 games in 4-5 hours, which is pretty good and works great for a tournament setting. We had two tables set up with standard terrain, then rolled for which side of the table, game length, and who sets up/goes first. Surprisingly, we were able to get in all three rounds in a little over 3 1/2 hours! Once again the Hittites emerged as champion, which is something like 3 of the last 4 tournaments.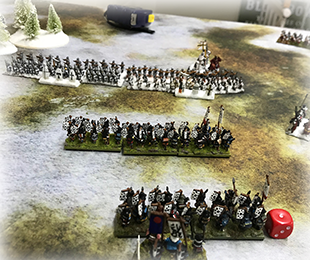 It's even more incredbile when you figure they are the less armored of any of the other armies, have fewer special rules, and basically just try to swamp you in cheap units, which works! Most of the games were close run affairs with a few of them going down to the last turn. As usual, everyone had a great time and we look forward to doing this again hopefully soon.

The Friday Night Update is sponsored by Trenchworx.